La Linda
Wines that are born based on know-how milestone achieved over 120 years to make quality wines in the capital of Cuyo.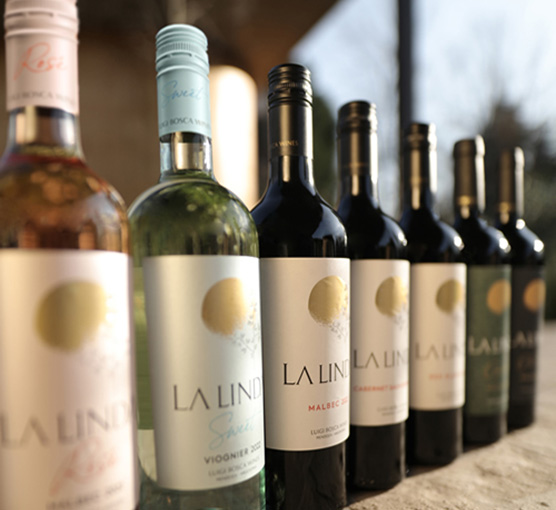 A juicy and well-bodied red with spicy notes, this serious Cabernet Sauvignon is ideal to accompany countless moments.
See more

A wine of great typicity featuring a fruity core, floral notes, round tannins and a sweet aftertaste. A Malbec wine that stands out for the charm that characterizes this variety.
See more

A scented, fresh, agile wine with tropical notes that is also a lively, straight-forward and highly lush white wine of great varietal typicity.
See more

A very versatile fresh fruit-based Chardonnay that is medium bodied and fresh and smooth in the mouth.
See more

A fresh rosé with clean and well-defined red fruit notes. Ideal to be enjoyed all year round or to pair a wide range of meals.
See more

A natural, wide and ripe sweet wine which, thanks to its easy-to-drink characteristic, is perfect to drink as aperitif or during table talks.
See more

A Malbec made from grapes harvested in vineyards that are over 30 years old. An elegant, complex, serious wine with no edges.
See more

A Chardonnay-Semillón blend of fine bubbles, which is delicate and offers a highly clean white fruit-based expression.
See more