Luigi Bosca
De Sangre
A tribute to the pioneering spirit of those who began writing our story. A line that has witnessed our life as a family surrounded by vineyards. An act of co-creation that reflects the firm's style and our winemaker's interpretation. These are wines that express the essence of our passion.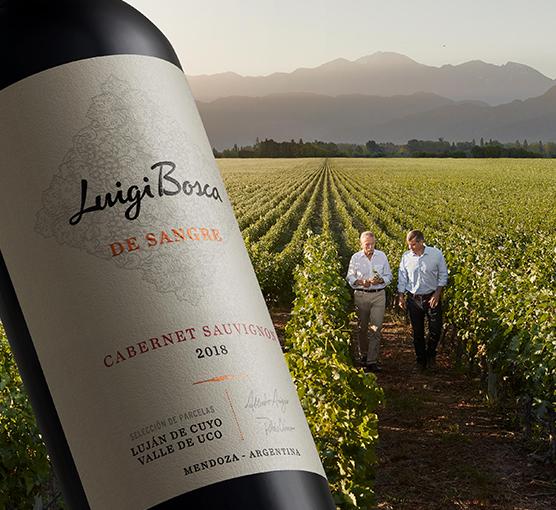 A tense, fresh and highly concentrated wine. Native to winery-owned vineyards at the Uco Valley, this Malbec respects its terroir's spirit and identity.
See more

A limited edition Malbec born in Altamira whose terroir's stony-calcareous soil is expressed in its characteristic mineral aroma.
See more

A serious, majestic and well-bodied Cabernet Sauvignon made from grapes harvested in vineyards planted in the Uco Valley and Luján de Cuyo.
See more

A wine made under the Luján de Cuyo Designation of Origin's regulations, using grapes from select plots of vineyards located in Las Compuertas, Vistalba and Agrelo.
See more

A Cabernet Franc of excellent varietal typicity which is born in old vineyards planted in Maipú. A wine of great character which stands out for its spicy profile.
See more

A white blend expressing the innovating touch of our Head Winemaker and our signature style. A wide and majestic blend that is the result of the combination of three grape varieties.
See more

A serious and elegant blend made from Cabernet Sauvignon and slight touches of Syrah and Merlot, this wine faithfully represents the stamp of the Arizu family.
See more