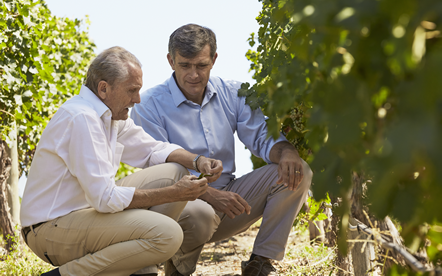 What will 2023 harvest wines be like?
The time has come for harvest in our estates of Luján de Cuyo and the Uco Valley. Although the past year was atypical, with unpredictable climate events and extreme temperature variations, our agricultural team obtained healthy and top quality grapes at their peak of ripeness to make the wines corresponding to the 2023 vintage.
A fairly abundant budbreak and great fertility conditions could be enjoyed last spring, although the frosts that took place in October affected a large part of the production, especially in the coldest regions of Mendoza, such as the southern area of the Uco Valley, Altamira, El Cepillo, and the eastern region of Maipú and Junín. Overall, these frosts resulted in yields at lower levels than normal.
After these events, the summer period was very dry and warm, including several heat waves. All these were reflected in the small size of bunches and berries, in addition to a natural yield much lower than that of previous years, especially for the white varieties. Another unusual phenomenon that took place in February was the occurrence of some exceptional frosts, with temperatures close to 0 °C due to a cold front very atypical for this time of the year.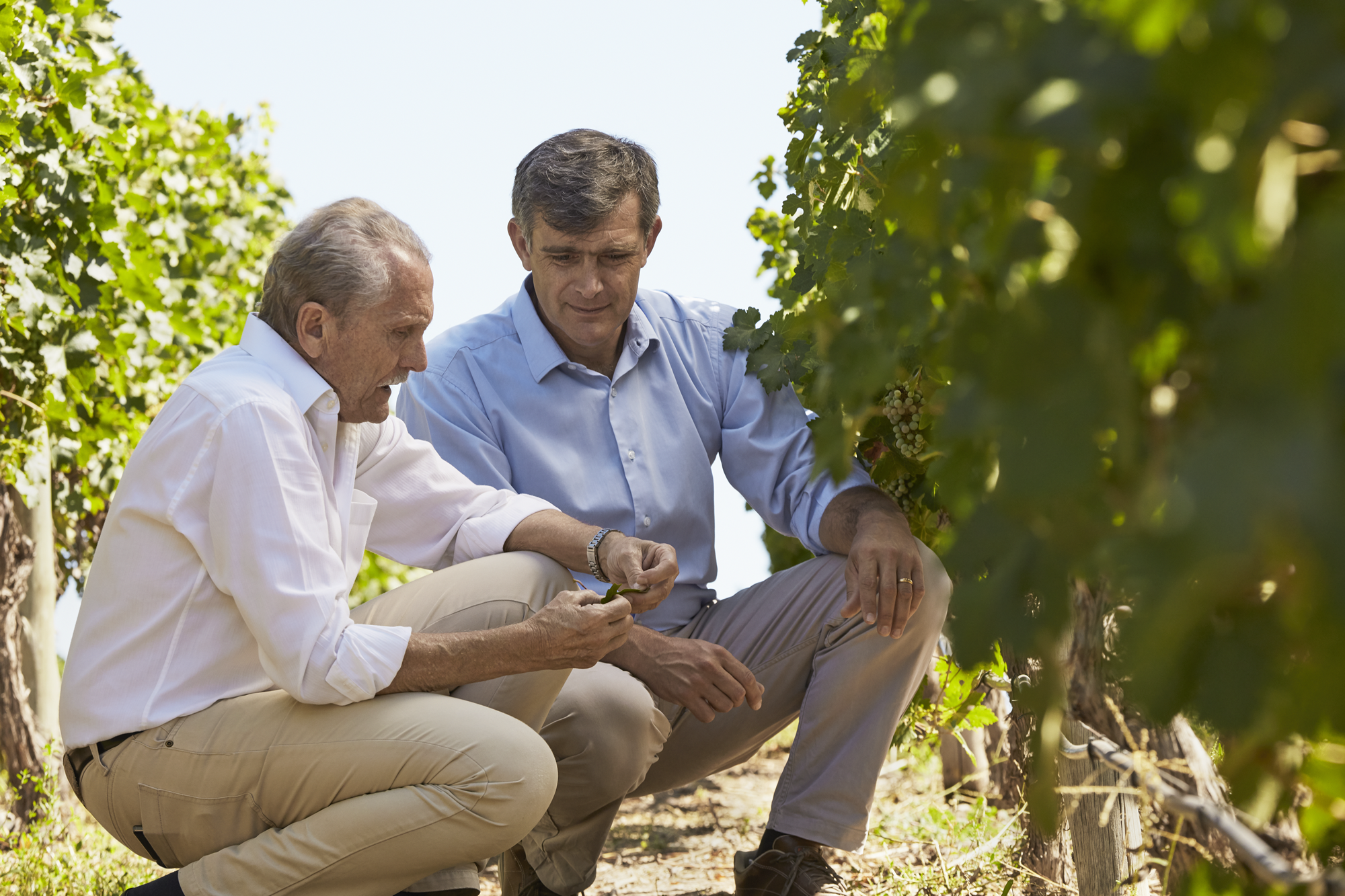 Therefore, the harvest began earlier (around two weeks in advance) with the picking of white varieties and Pinot Noir.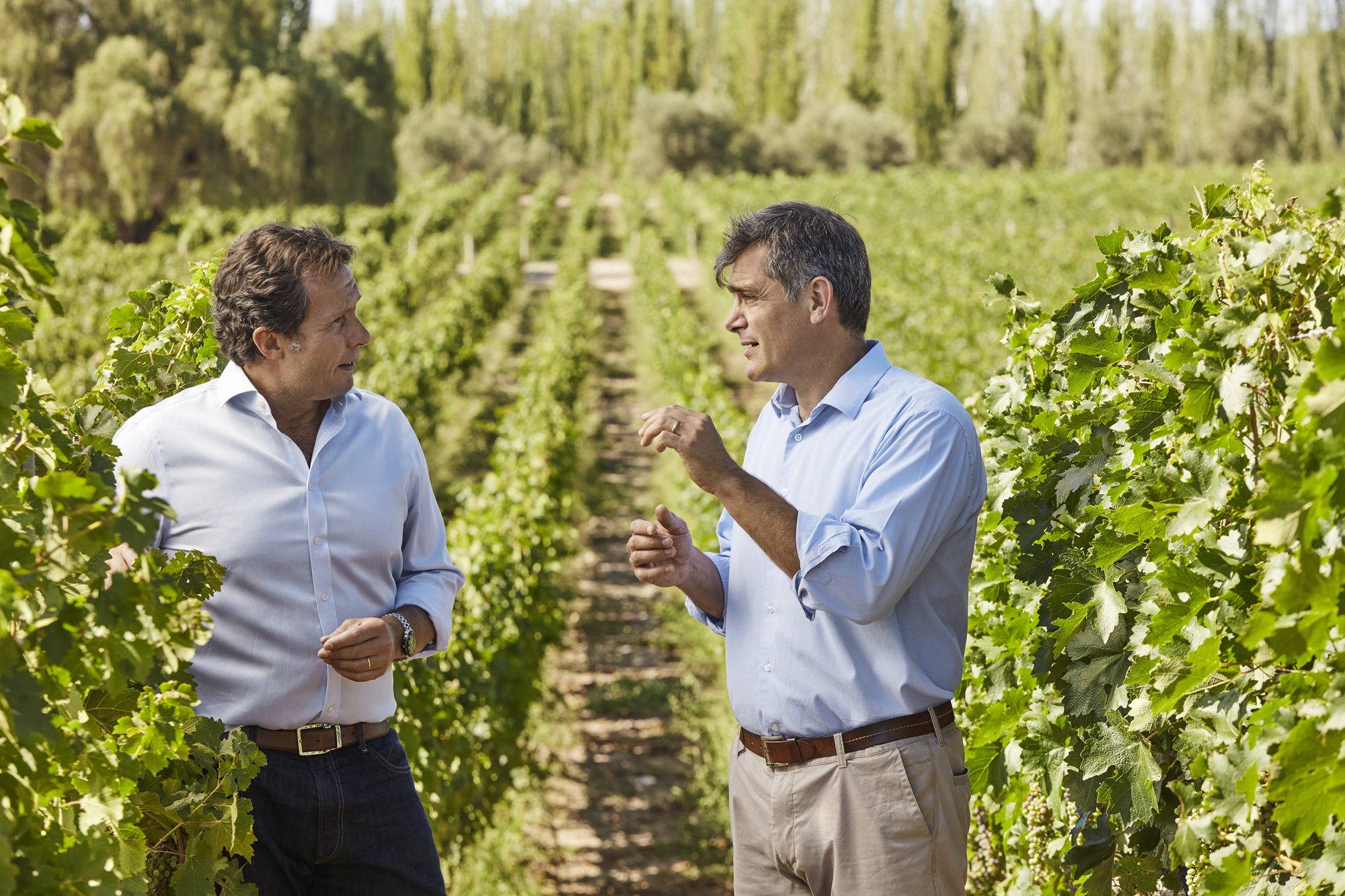 Therefore, the harvest began earlier (around two weeks in advance) with the picking of white varieties and Pinot Noir. Of them, Chardonnay and Sauvignon Blanc stood out for their premium quality, with fresh, fruit at core wines of excellent acidity and tension. So far, the red vines harvested only include Pinot Noir in Finca El Paraíso –picked by mid-February-, featuring a fresher character as a result of the early grape harvest.
With small dark-coloured grapes, the remaining red vines predict a well-concentrated and colourful vintage, featuring a profile of fresher or riper wines depending on the harvest date of each vineyard. With their peel and seeds at optimal ripeness, we will begin to pick Malbec grapes, followed by the rest of the red varieties, in the coming days.
As in the case of the 2020 harvest, 2023 has also been an anticipated year, during which we could successfully overcome the adverse weather conditions to achieve the health standards and excellence that characterises our fruits. This is the first step towards unforgettable wines conceived in the vineyard itself, aimed at faithfully expressing the character of the terroir.
Despite yields in the estates of Mendoza were low, as the National Winegrowing Institute (INV, for its Spanish acronym) highlighted this as the poorest harvest in the past 30 years, the proper vineyard management helped ensure the health standards of fruits, at their peak of ripeness, to achieve the greatest wine quality possible.