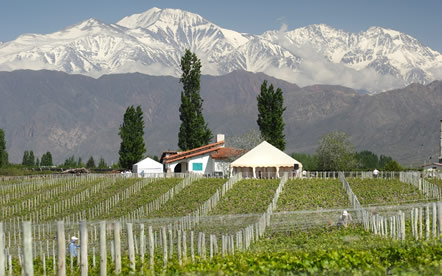 Finca Los Nobles, an emblem of Luigi Bosca
Situated in a unique natural setting, at the foot of the Andes Mountain Range, Finca Los Nobles spreads across 50 hectares, blending perfectly into the landscape and respecting the original slopes of the terroir. Located in the district of Las Compuertas, regarded as one of the most renowned regions of Luján de Cuyo by winemakers, wine cellar owners and wine lovers, its surface has been implanted with Malbec, Cabernet Sauvignon and Riesling varieties since 1990.
One of the main peculiarities of Finca Los Nobles is that the different varieties grown here were brought from Europe in the last decade of the 19th century, so today's plants are the result of the selection of the best of those old vineyards owned by the Arizu family in the Old World.
Its balanced vines, which are over 30 years old, grow 1050 meters above sea level in the second fluvial terrace of Mendoza River's north bank. As part of this alluvial fan, the estate's soil profile shows a different composition in function of the region. Overall, it is made up of a surface silty-loam to loamy-sandy layer that is approximately 40 cm thick, after which a layer of pebbles with calcareous material can be found.
Another distinctive element of Finca Los Nobles is that a large part of its plants produce just a small bunch per shoot, which represents a yield 30% lower than in other estates and, therefore, more concentrated grapes. Such marked characteristics are stamped through the terroir's fruits in wines that stand out for their elegance and varietal purity.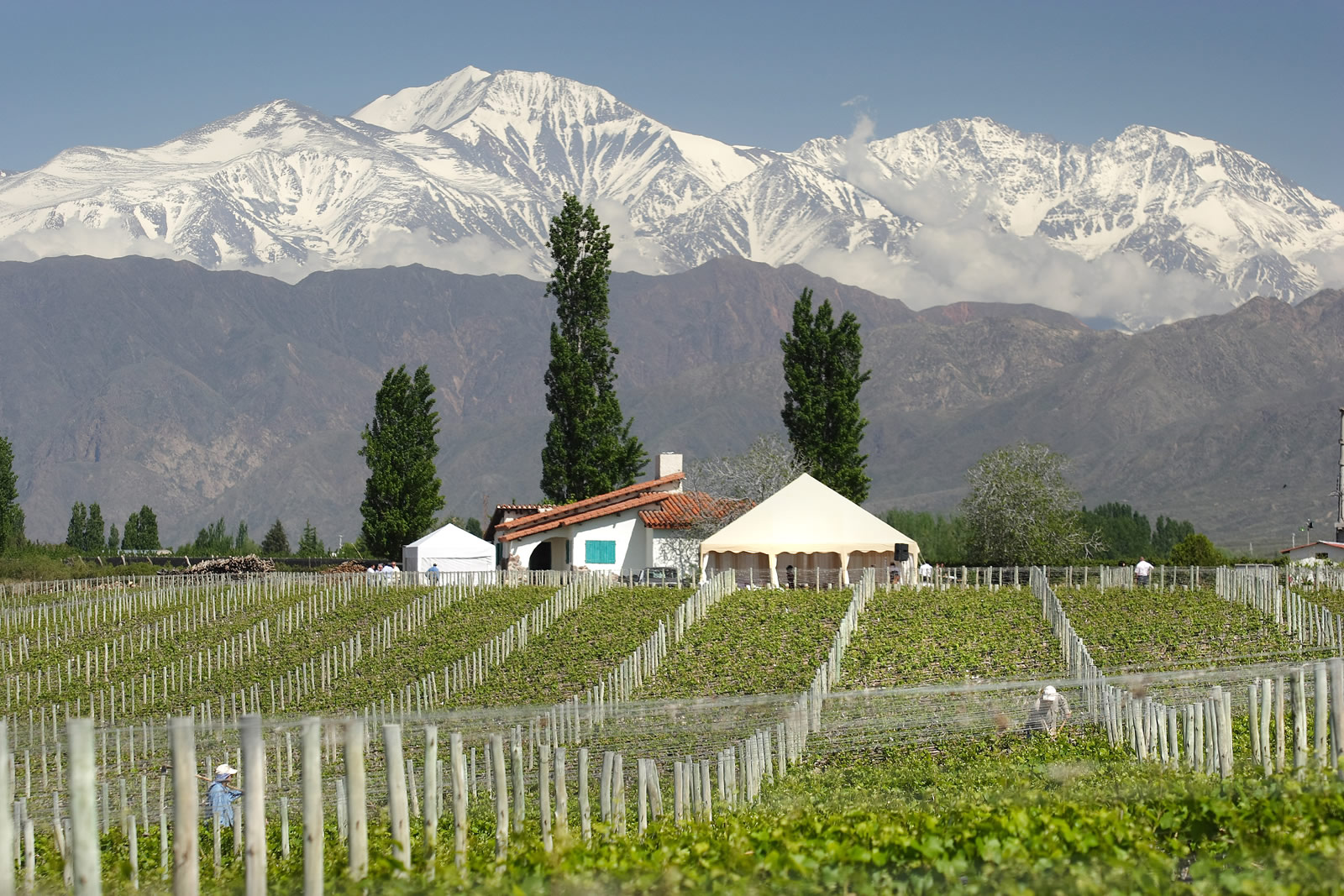 Historically, Finca Los Nobles has given rise to wines that reflect the style of Luigi Bosca and its winemakers' expertise.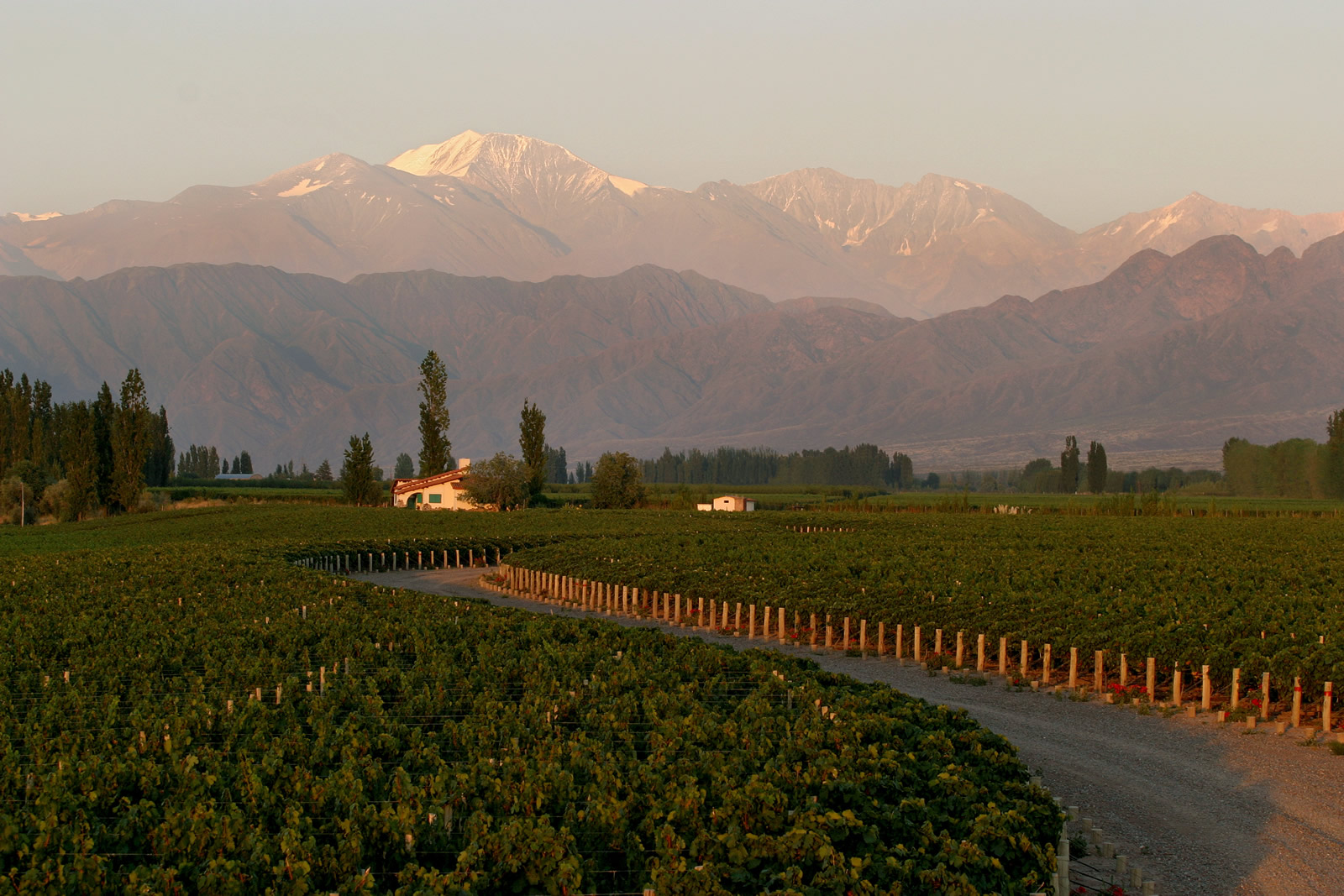 Historically, Finca Los Nobles has given rise to wines that reflect the style of Luigi Bosca and its winemakers' expertise. The line that bears its name pays homage to the nobility of the vines that, thanks to the knowledge acquired by four generations of the Arizu family over time, provide fruits that clearly and sincerely express the terroir of Mendoza.
In select plots of this estate, grapes are harvested to make Finca Los Nobles Malbec, a wine that represents the maximum expression of Argentina's emblem vine: a meaty, full-bodied wine with ripe plum hints which, at the same time, preserves the softness, sweetness and elegance typical of Luján de Cuyo.
Its character is extremely influenced by the altitude at which Las Compuertas is situated, in an area of shallow soils with stones and pebbles, whose depth ranges from 50 cm to 1.5 metres. In these plots carefully selected to make this icon wine, the grape concentrates character, ripeness and colour.
Thus, Finca Los Nobles Malbec is a red with a high sense of belonging, very representative of the exact place where it is born and the philosophy adopted by the Arizu family.