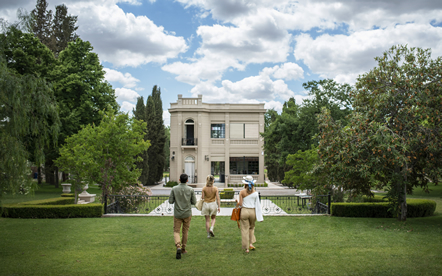 Spring in Mendoza: come visit Finca El Paraíso
Each season has an appeal of its own at the estate. In spring, Finca El Paraíso turns green to welcome visitors to a close encounter with the world of wine through history, culture and nature.
The tour around the largest and oldest estate of the Arizu family begins through a tunnel made of trees that leads to a neat English garden. The path that runs from the estate's entrance to the mansion is guarded among pines, linden trees, araucarias, cedars, oak and plum trees, among other aged plant species. A host welcomes visitors to the beat of soft ambient music, mixed with birdsong, while a sommelier brings a glass of wine at the right temperature. This is just the prelude to the first contact with the history of the Arizu family, producers of wines that have dazzled the world for over 120 years in this place.
Then, according to the experience chosen, an audio guide is given to each visitor and the tour continues to the neoclassical chateau that has been home to several generations of the family. Founded in 1924, this residence stands out for its architecture that involves straight lines, dark woodwork, a large number of large windows and majestic heights. The winery's wine portfolio is displayed on an elegant black and white checkerboard floor on the porch, inviting visitors to discover the latest releases and the most prestigious Luigi Bosca labels. Behind this, they will find a wide corridor of European winter garden vibes that runs through the house and leads to the back gallery.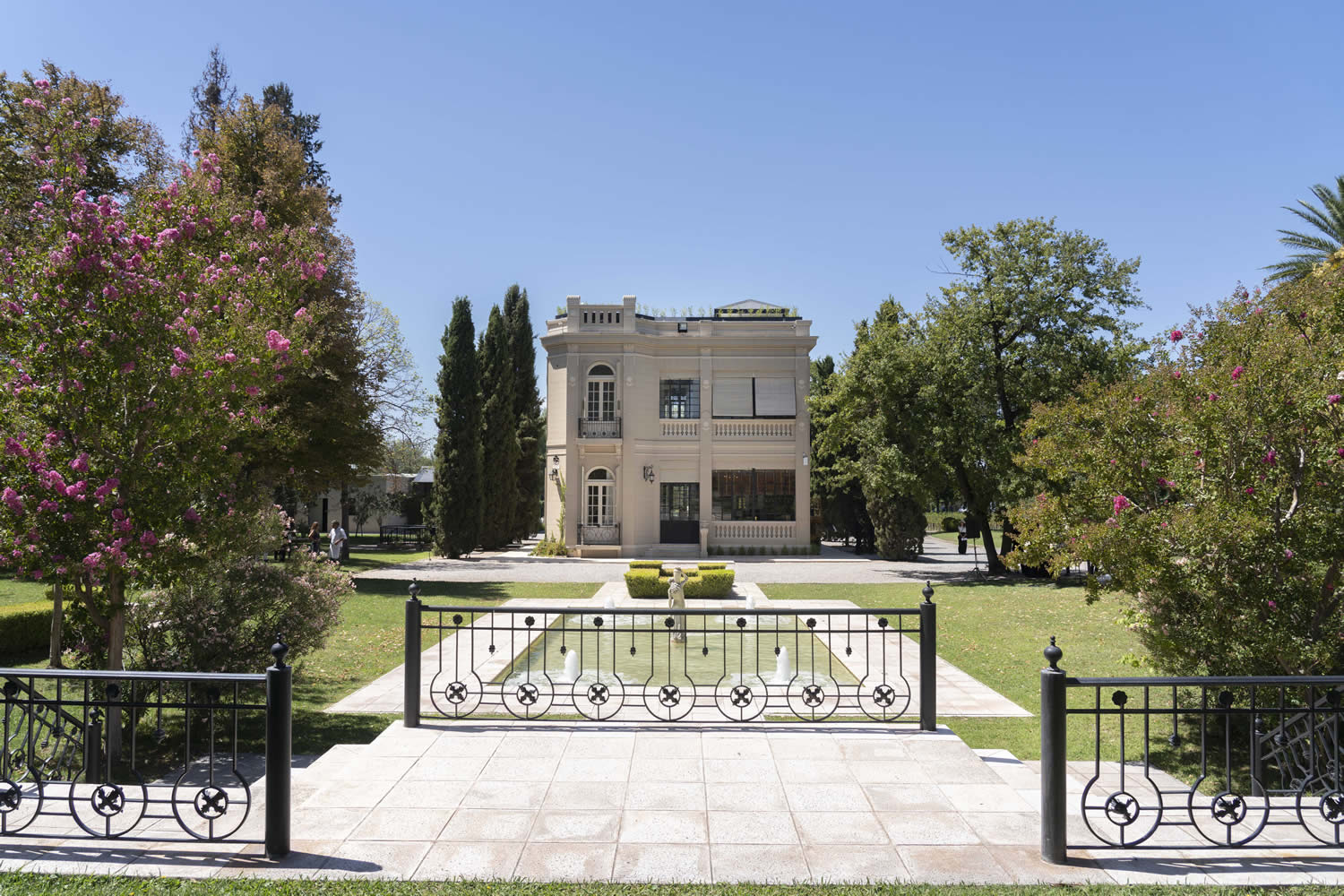 This is the beginning of the Raíces experience, a sensory journey to Paradise through wines, stories and memories, culminating in a personalized lunch.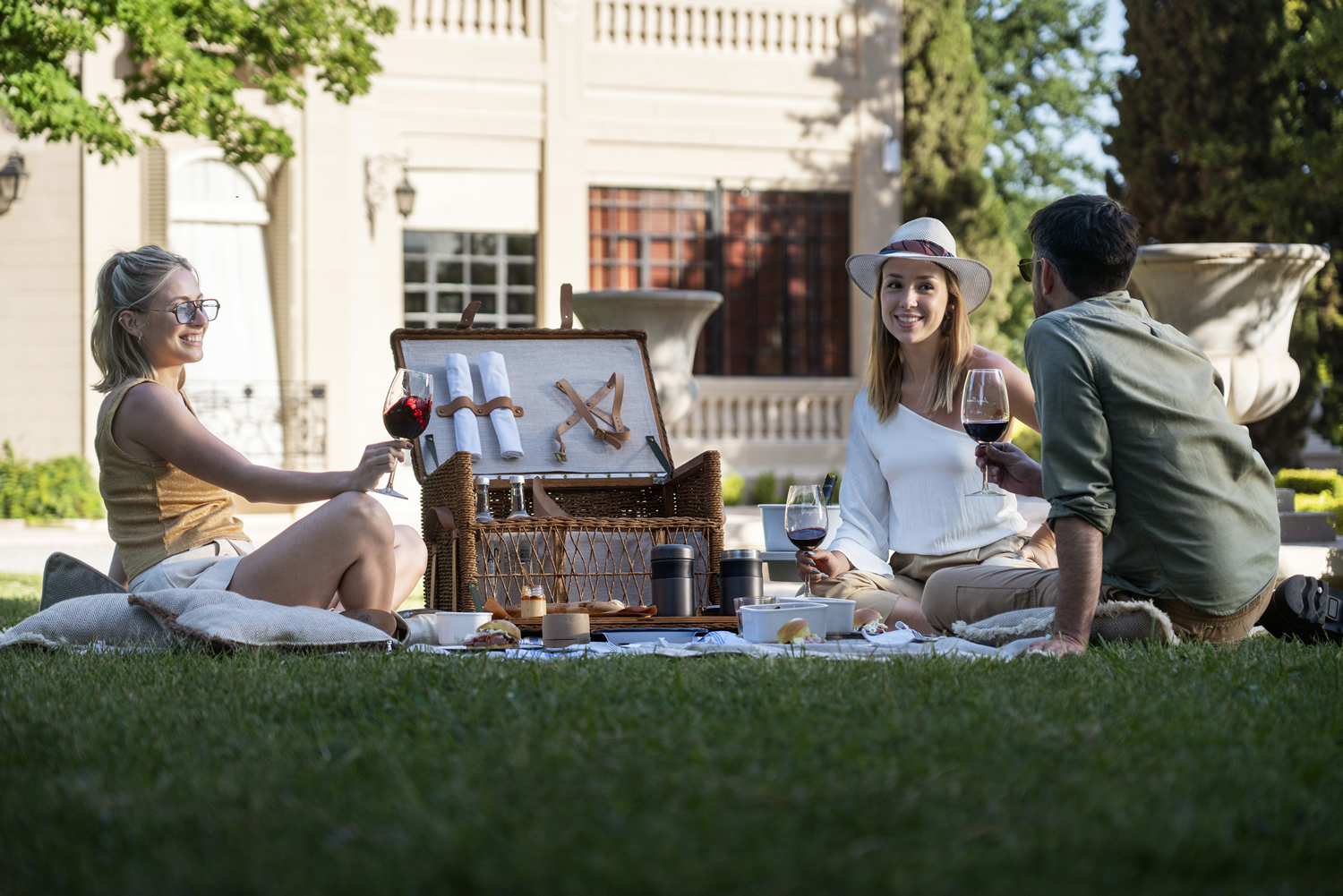 This is the beginning of the Raíces experience, a sensory journey through wines, tales and memories that concludes with a customised lunch.
This activity offers different gastronomic proposals designed by Chef Pablo del Río, from Mendoza, for each visitor to choose the best way to enjoy the estate, ranging from an outdoor picnic with the characteristic basket, tablecloth and flatware in the best French country style to a meal in a long table outdoors, surrounded by the vines, or a close gathering in an open fire to celebrate simple beauty.
The estate is open to the public Monday to Saturday from 9:30 am to 5:00 pm. The Raíces experience tour begins at 10:30 am, 11:30 am and 12:30 pm; the complete proposal has an estimated duration of 3 to 4 hours. The activity includes a 5-wine tasting, a gourmet lunch, digital audio-guided tour and sommelier service, and all areas at Finca El Paraíso are also available for private celebrations and events.
For more information about Finca El Paraíso, please visit: luigibosca.com/experiencias