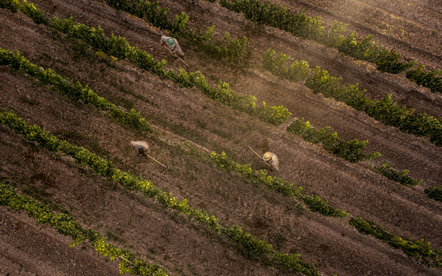 The different expressions achieved by Luigi Bosca Malbec wines
Malbec is Argentina's emblem variety, the most extensively planted throughout the national territory, and the one that best adjusted to the different wine-producing regions across the country, where it gifts us with excellent beverages in every terroir. Here, its different expressions are closely related to two crucial aspects for the identity of the terroir that influence the wines character: the micro-climate and soil composition. This way, a varietal made from Patagonian grapes, under cold weather conditions with very marked seasons, is completely different from a Malbec born in Cafayate, a high-altitude Malbec of great thermal amplitude and over 300 days of annual sunshine.
Likewise, in the province of Mendoza -Malbec's world capital city-, this variety achieves different profiles and styles in function of the region where its fruits are harvested. Nonetheless, as for the premium Malbec wines, the most prominent Argentinean terroirs are definitely Luján de Cuyo and the Uco Valley.
The first, known as the "first wine-producing region" soils are sandy-loam and clay-loam, of poor organic material and great permeability. The climate is mild there, perfect for the balanced ripeness of grapes. The terroir's influence gives rise to varietals whose main trait depends on the fruit: these Malbec are fruit at core, rounded and colourful, with sweet tannins. Broad, wide and fat in the mouth, perfect for its ageing process in oak barrels, in addition to its great stowage potential.
Unlike Luján de Cuyo, the Uco Valley is a rockier area, with less deep soils of alluvial origin, resulting from the landslides in the Andes mountain range. Calcium carbonate can also be found in some regions, thus providing the wine with a special personality. The austerity of these soils is beneficial for the growth of very healthy vines and grapes, since water drains easily, and roots feed on mineral components. As for the climate, the Uco Valley stands out for its great day/night thermal amplitude, as said temperature difference ensures the balanced ripeness of the fruits. Here, Malbec wines are more elegant than broad, vertical, agile and frugal, with mineral, floral and spicy notes. Just like the wines born in the "main producing area", these also feature excellent stowage capacity. 
At Luigi Bosca, we make our Malbec wines from grapes harvested in select plots from our estates located in Luján de Cuyo and the Uco Valley, resulting in very different expressions of this variety, namely: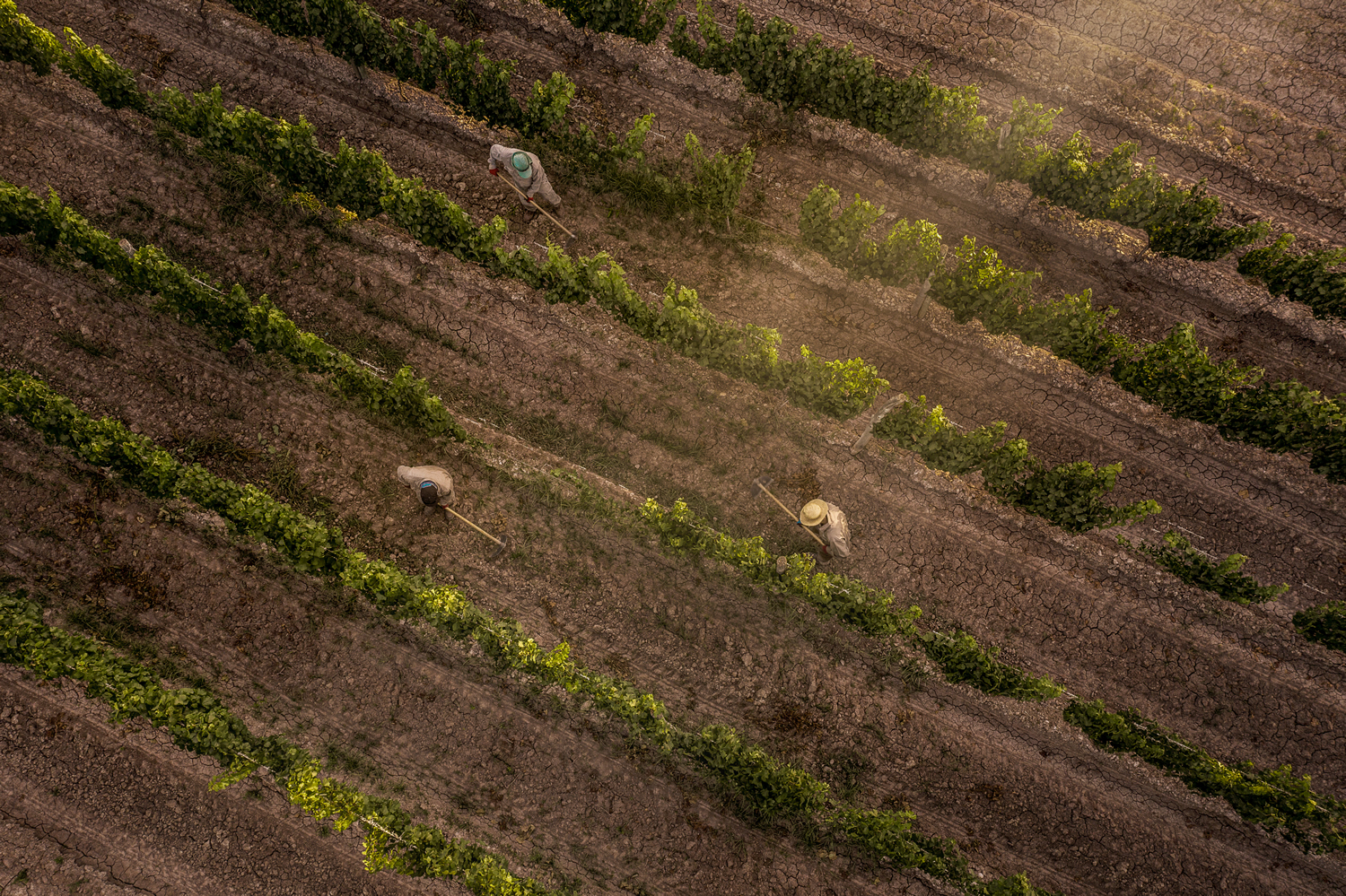 As for the climate, the Uco Valley stands out for its great day/night thermal amplitude, as said temperature difference ensures the balanced ripeness of the fruits.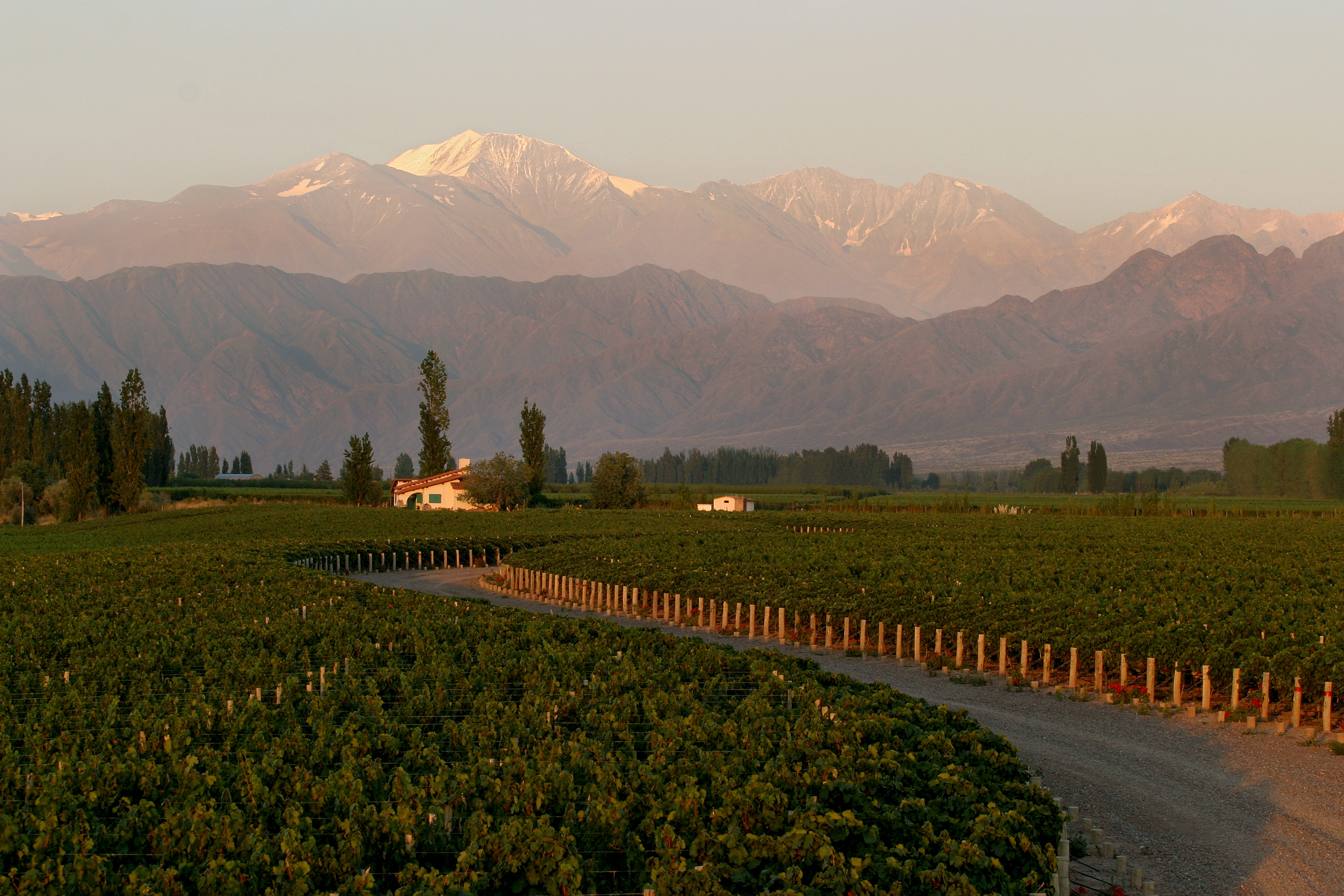 Luigi Bosca De Sangre Malbec D.O.C. (Luján de Cuyo)
The grapes used to make De Sangre Malbec D.O.C. are carefully selected from plots of different vineyards planted in various regions of Luján de Cuyo: Las Compuertas, Vistalba and Agrelo. Traces of ripe plum and its twelve-month ageing in oak barrels, part of the Denomination of Origin regulations, can be found in its aromatic profile. All the characteristic attributes of the region are perceived in the mouth: smoothness, silkiness, unctuosity, sweetness and elegance.
  Finca Los Nobles Malbec (Luján de Cuyo)
This wine is Malbec in its maximum expression: a meaty, full-bodied wine with ripe plum hints which, at the same time, preserves the softness, sweetness and elegance typical of Luján de Cuyo. Its character is extremely influenced by the altitude at which Las Compuertas is situated, 1050 m.a.s.l., in an area of shallow soils with stone and boulder. In these select plots, the grape concentrates character, ripeness and colour.
Luigi Bosca Malbec (Luján de Cuyo and the Uco Valley)
The winery's emblem wine has been historically made exclusively using grapes born in Luján de Cuyo. However, in the past decade, it became a blend of Luján de Cuyo and the Uco Valley, a representative of Mendoza's Malbec, featuring the ripeness, elegance, softness and sweetness characteristic of Luján de Cuyo, in addition to the freshness, floral notes, tension and vibrant character of the Uco Valley. A full-bodied beverage of pleasant complexity filled with all the expected traits of a Malbec wine, both in terms of freshness and maturity.
Luigi Bosca De Sangre Malbec Valle de Uco (Uco Valley)
Made from grapes born in select plots from Finca Los Miradores, situated in Los Árboles, and Finca Miralejos, located in Paraje Altamira, this Malbec respects the Uco Valley's spirit and identity. A Malbec wine featuring black fruit aromas and spicy notes, with very pleasant mineral hints that distinguish this specific terroir. A wine of fine tannins, high acidity, firmness and balance that truthfully represent the typicity developed by Malbec in this terroir.
Luigi Bosca De Sangre Malbec Paraje Altamira (Uco Valley)
A limited edition Malbec native to select plots of Finca Miralejos (Paraje Altamira) with a characteristic mineral aroma provided by its terroir's stony soil with calcareous components. These intense mineral notes are reminiscent of wet stone and chalk, followed by small red berry hints. A lively wine made of red fruit, fine tannins and roundness in the palate, clearly expressing the character of Paraje Altamira.